Chris Yandall - Samoan Warrior Skate Legend Complete - Fiber-Lam Maple
35" x 9.75"
Wheelbase: 23.25"
Samoan Warrior Signature graphic in Yandall Yellow Colorway
Honoring the memory of our dear friend and team rider Chris Yandall (1954-2014)-- Sk8Kings has reissued this limited edition collector deck/complete.
Order your Chris Yandall Complete ready to roll right out of the box. Fully loaded with select quality components -- this complete build is ready to rip up any terrain -- from the boardwalk to bombing garages. The deck is perfectly sized at 35" x 9 ¾" and made from Canadian hard rock maple with Fibre Lam composites. The deck features wheel wells all around and a super comfortable wide flat platform to traverse the miles on. The flat design promotes stability when alternating pushing foot and occassionally pumping switch stance. This also allows the long distance rider to build more symmetry in both left and right side leg and back muscles for an all around balanced workout. At the very least it can be one of the most fun longboards you will ever ride. Not only will this board take you everywhere -- but you can take it everywhere too -- sized at 35" it will fit in most standard size skate bags.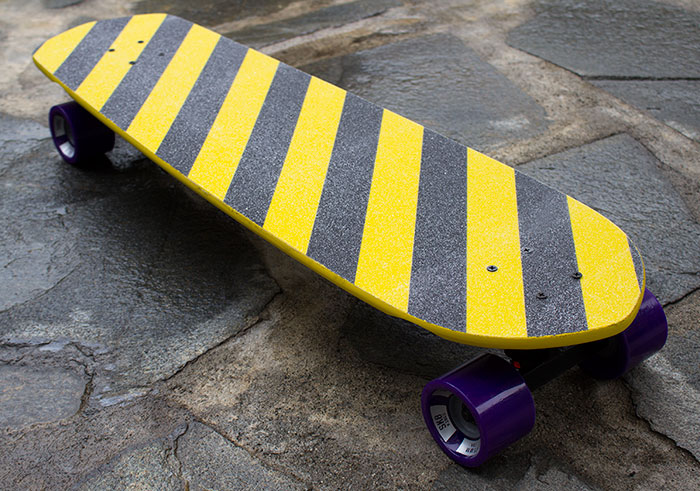 COMPLETE SPECS:

Features the Chris Yandall - Samoan Warrior Skate Legend Deck
Bennett Vector 5.0 Trucks overhauled with custom bushing combos (Khiro & Tracker blend) based on rider weight
Wheels: 71mm Alligator Wheels
Bearings: Bones Mini-Logo Abec 5 Bearings with steel bearing spacers installed
Khiro hardware and parts - custom wedge/dewedge truck set-up
Sk8Kings Medium Hardcore Grip Tape (black) for max foot grip
ALL 100% USA MADE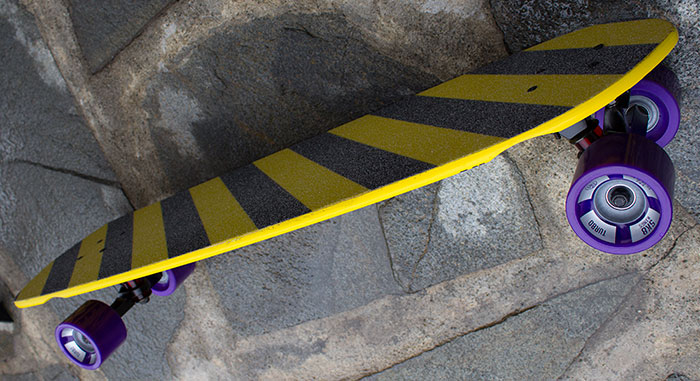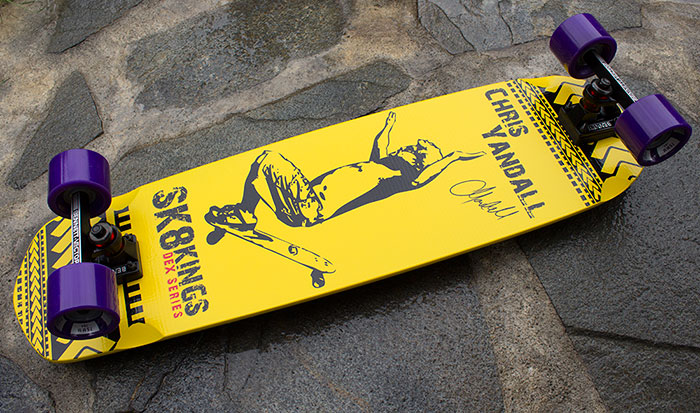 CUSTOM BUILT FOR YOU: Please specify rider weight when placing your order so we can dial the setup accordingly. Setup notes from Chris Yandall: I like a lot of turn up front and stability in the back which is what my board off the sales shelf does. Any board that can at least do that rocks in my skogging world. I need room to place both feet on the board. Any more than that is extraneous!
DECK SPECS: Overall dimensions: 35" x 9.75" with 23.25" WB. Features: Flat non-cambered composite construction in stiff flex. Hand-crafted entirely in Southern California using the latest Fibre Lam construction. Screened with Samoan Warrior Tattoo graphic in Yandall Yellow colorway.
OPTIONAL UPGRADES: High Performance Trucks: Choose from the list at checkout to upgrade for the ultimate set-up to suit your budget. Wheels: Choose from the list at checkout to upgrade wheels & make special durometer requests in the "NOTES" section if needed. Premium Bushings: Upgrade to premium grade custom bushing combos all around. Back-up Bushings: Bushings are essential for top performance. Order backup sets for your trucks and be ready when you need to be. Choose "premium" for this upgrade if you have also upgraded to premium bushings. Bearing Upgrade: Choose from the list at checkout to upgrade for the ultimate set-up to suit your budget. Oust Bearing Maintenance Bundle: Includes one bottle of Oust Metol Speed Lube and one Oust Speed Kleen Bearing Wash Kit at a special bundle price savings. Remove dirt and buildup from bearings with the Kleen Kit and relube with Metol Speed lube. Choose upgrades when ordering -- additional charges apply. Custom Stripe Grip Top --available. Choose from Glow in the Dark stripe or Red & Black stripe when ordering.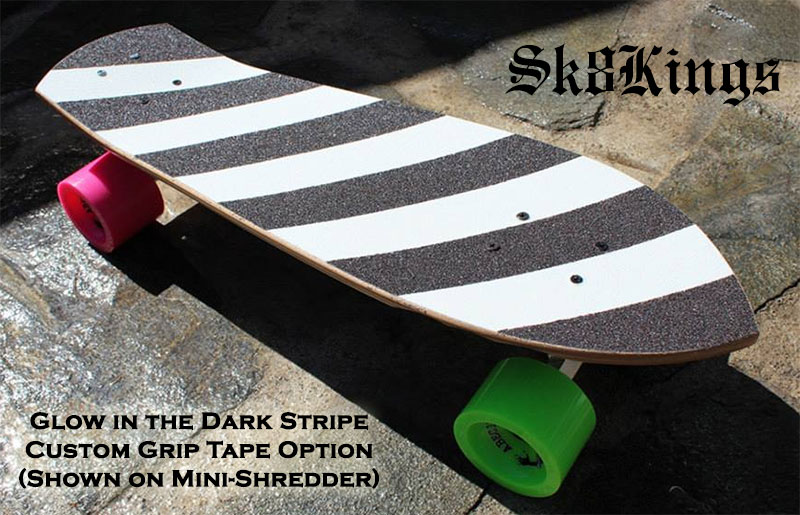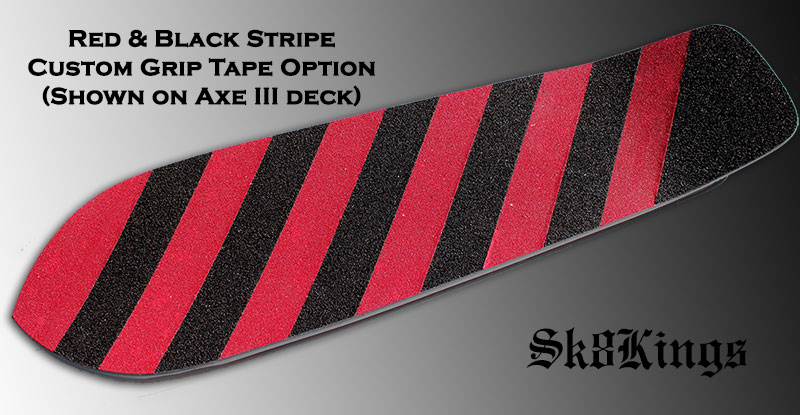 | | |
| --- | --- |
| | Crown Logo Tee Special Offer: Add a limited edition Yandall Yellow Crown Logo tee to your order at a special discount price. The Crown Logo was Chris' favorite and this run was made as a tribute to him. Specify size in the "Notes" section -- also available in tank style. You can substitute any logo tee depending on availability -- just indicate in notes. |
About Chris Yandall:

Born in November 1954, Chris Yandall first made his mark as a pro skater in the 1970's claiming a World Champion title in slalom, innovating signature moves like the Samoan Squat and pioneering gear innovations like the invention of the Rad Pad - the first angled wedge riser!

Never losing his stoke for skateboarding - Chris joined our
Sk8Kings Family in 2008 - and the release of his signature Skog model soon followed. A true yet humble skate legend who was always up for having fun on four wheels -- Chris left us too soon in April 2014.

Always in our hearts -- Chris Yandall -- Sk8Kings Salutes You!

Visit our Chris Yandall Profile Page for bio, pics and more.
Take a look at these videos for more on Skogging (skateboarding and jogging) the style innovated by Chris Yandall.
For International Shipping Rates inquire by e-mail: info@sk8kings.com Rates vary by country so please include your shipping address in e-mail.
Customer Reviews
No Reviews Yet!