Sk8Kings Tagger Street Deck
Our Tagger Streets are a limited batch of art decks - pressed in Orange County of color veneers in a double kick/concave street mold. Great deal pricing but still made in a top notch USA wood shop -- we finished them with Sk8Kings graffiti art so every one is different. Requests for favorite colors can be made in the notes section -- can't promise matching but will do our best. Grip tape is available as an optional upgrade.
Deck Specs:
Dimensions 7.5" x 31" WB 14"
7-ply hard rock maple pressed with assorted color veneers
Tagged with hand-painted Sk8Kings graffiti art. Art and colors vary
Made right here in So Cal USA

Optional Upgrades:
Skid Plates: Add a set of our

King Plate skid plates

to protect and add longevity to your deck.
Grip Tape: Add a sheet of black grip tape for your deck. Choose upgrades when ordering -- additional charge applies. Note: Skid plates and grip tape come unapplied unless you request otherwise in the notes section.
Logo Tee/Hoodie/Hat: Save $5 on a logo T-shirt, Hoodie or Hat when ordered with a deck or complete. Choose the item to add and indicate logo choice and size in the notes section when ordering.

Complete Build: Order your Tagger setup ready to ride out of the box. See complete option below.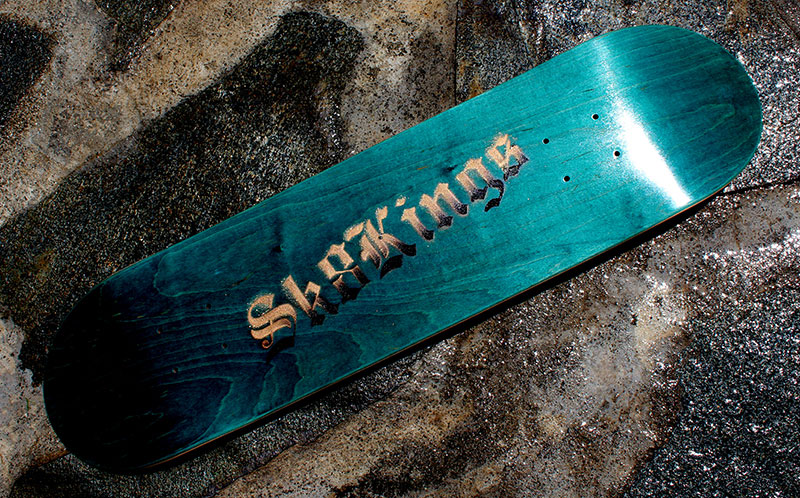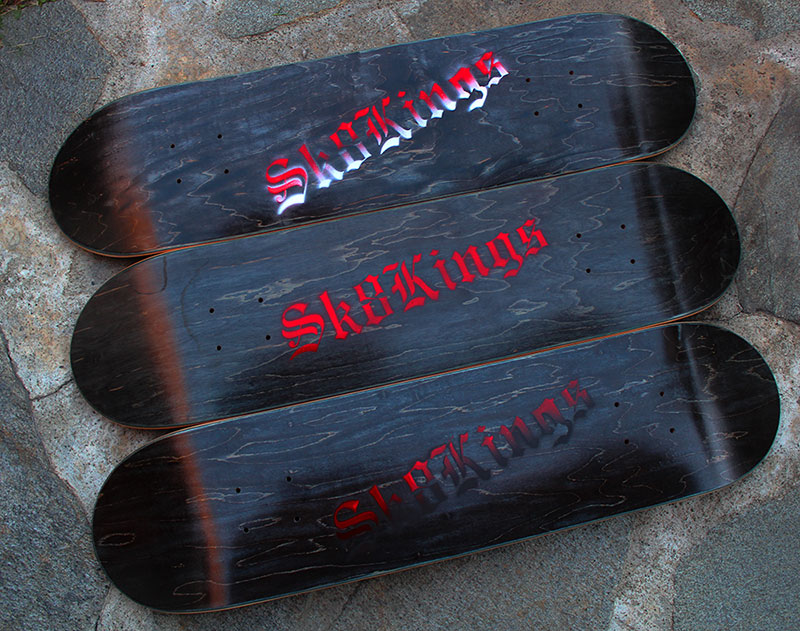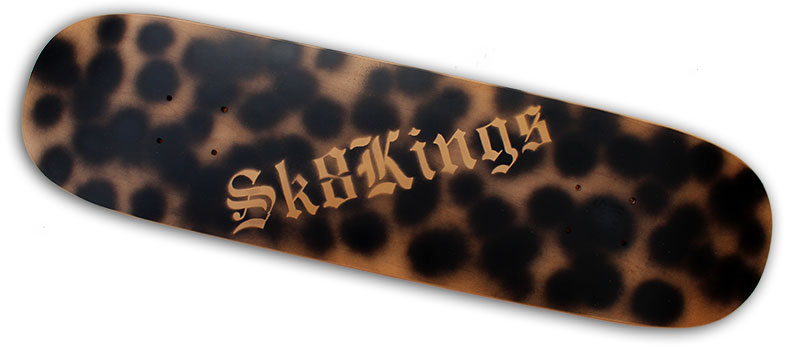 Completes also available.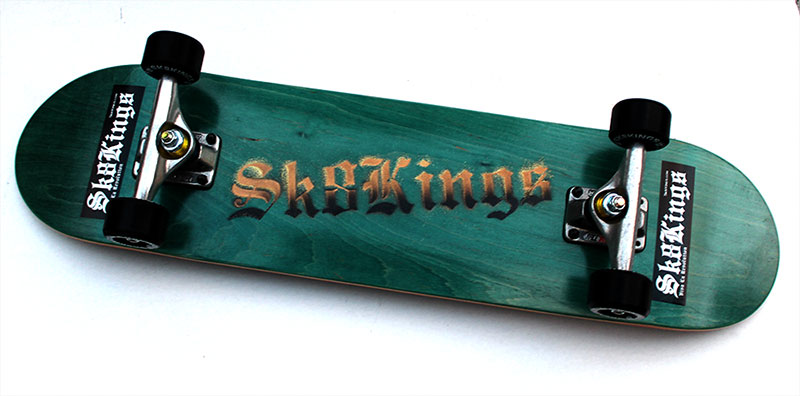 Customer Reviews
No Reviews Yet!