Sk8Kings Freestyle Decks - Primo and Diane Desiderio Pro Models - Collector Bundle -
Buy both decks together
**Sorry - autographed sets are NOT available at this time**
This Collector Edition Bundle features the set - both pro model decks - designed to have a continuous graphic that spans both decks. Perfect to display together in your collection. Graphic theme is an 80's retro photo collage with classic pics from the legendary days of Primo and Diane -- the unstoppable husband and wife freestyle duo. Offered together in this collector bundle -- for the complete experience - just like the original power couple of freestyle.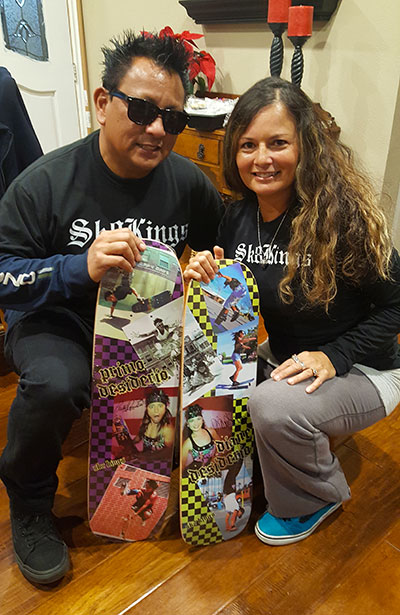 Deck Specs:
Primo Desiderio Model dimensions: 28 3/4" x 7 1/4" Wheelbase: 11 3/4"
Diane Desiderio Model dimensions: 26.75" X 7" Wheelbase: 11.75"
Crafted from 7-ply hard rock maple in So Cal USA
Collector edition photo collage graphic - designed to display together
Singles/Completes: Decks also available individually or as a complete build.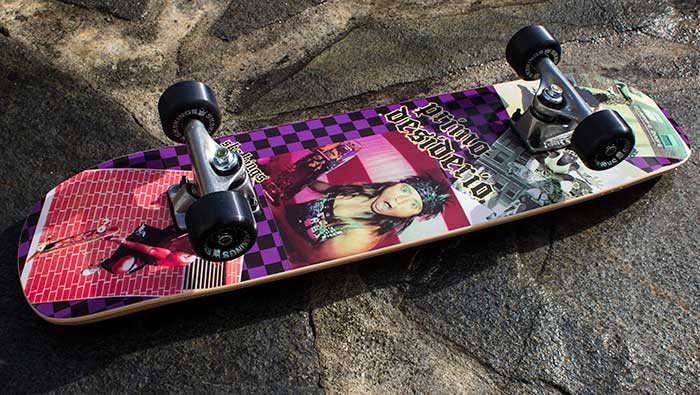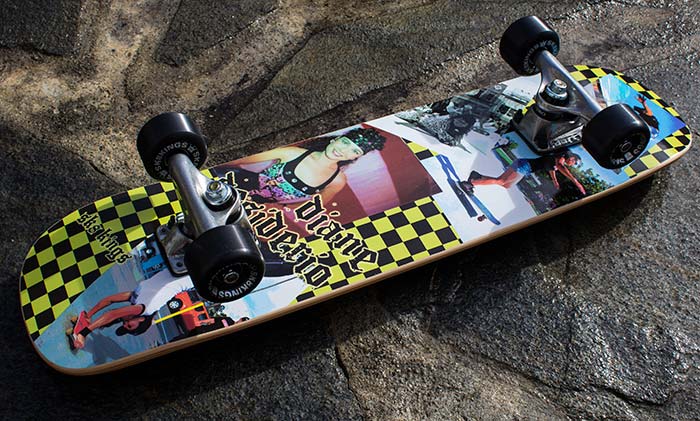 Customer Reviews
No Reviews Yet!