Bennett / Alligator - Collector Stickers
Sk8Kings is pleased to offer these iconic logo stickers once again. Sold individually in one size each design - choose from Bennett Classic logo 5" or Alligator Wheels logo 3.25"
ABOUT BENNETT TRUKS: In 1975 Mr. Bennett made skateboard history with the introduction of the very first trucks made specifically for a skateboard. Known for their Big Red Rubbers ™, precision components and amazing turning ability, Bennett Truks ™ quickly became the choice of most professional and amateur skateboarders. Over the years many have copied Bennett's legendary designs and features, but none have ever been able to duplicate the feel or performance. Bennett is family-owned and based in Southern California. All Bennett and Alligator products are proudly made in U.S.A.
Genuine Bennett Truks - Classic designs revisited
"Bennett Trucks turn on a dime." Steve Olson
"Before there was Tracker, before there was Independent there was Bennett trucks. Bennett trucks were (and still are) some of the most responsive skateboard trucks EVER produced." David Hackett
"Bennetts, they revolutionized it all, made quick turning, or just turning at all, a reality." Mofo
"Whether you rode them back in the day or are going to try them for the first time, you will be stoked." Brian Bennett
About Bennett/Alligator's classic roots --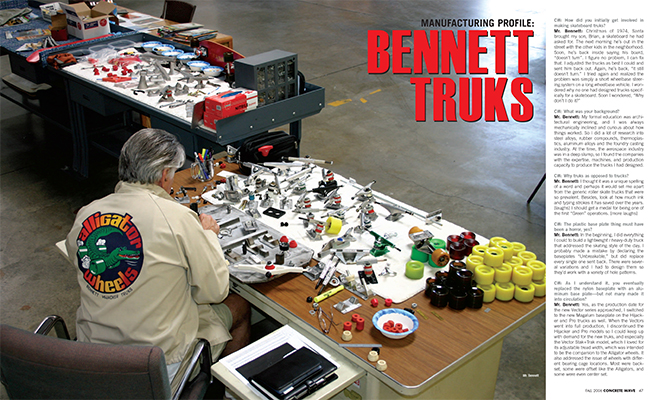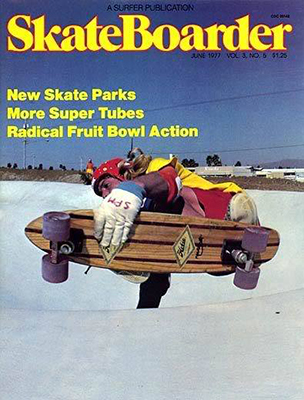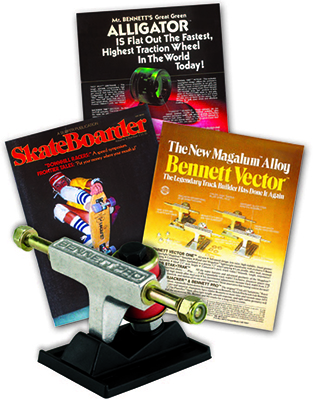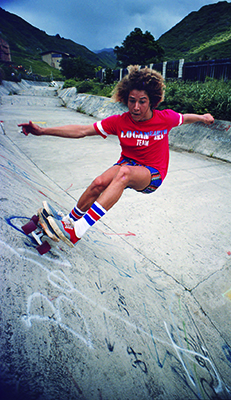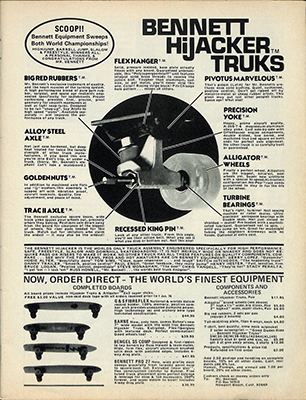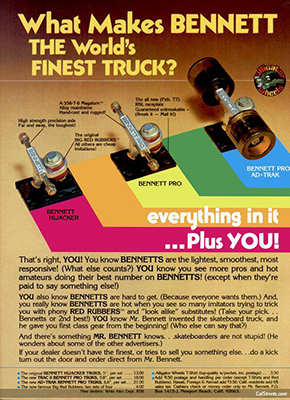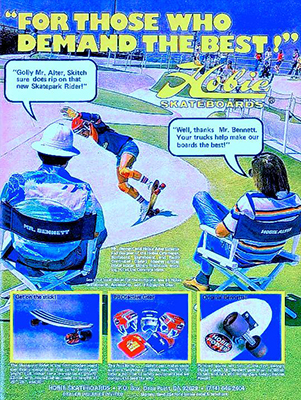 Customer Reviews
No Reviews Yet!