Chris Yandall - Samoan Warrior Skate Legend Deck - Fiber-Lam Maple
35" x 9.75"
Wheelbase: 23.25"
Samoan Warrior Signature graphic in Yandall Yellow Colorway
Honoring the memory of our dear friend and team rider Chris Yandall (1954-2014)-- Sk8Kings has reissued this limited edition collector deck.

Originally released with Sk8Kings in 2008 this signature model was designed by 70's World Champion and modern day Father of Skog -- Chris Yandall. Perfectly sized at 35" x 9 ¾" and made from Canadian hard rock maple with Fibre Lam composites - this deck features wheel wells all around and a super comfortable flat wide platform ideal for skogging and cruising boardwalks, bike paths, parking garages and all sorts of terrain. Not only will this board take you everywhere -- but you can take it everywhere too-- sized at 35" -- it will fit in most standard size skate bags.

SPECS: Overall dimensions: 35" x 9.75" with 23.25" WB. Features: Flat non-cambered composite construction in stiff flex. Hand-crafted entirely in Southern California using the latest Fibre Lam construction. Screened with Samoan Warrior Tattoo graphic in Yandall Yellow colorway.

UPGRADE OPTIONS: Two options to choose from! THE WORKS -- Want to bolt your trucks on and go? We can expertly outfit your deck with proper riser combos & mounting hardware (for both trucks) and Super Hard Core Grip Tape for you. Choose "The Works" option and specify wheelbase choice. Decks are multi-drilled so you can always change your wheelbase later as needed. GRIP TAPE ONLY --Choose this option and your deck comes gripped with black Medium Hardcore grip tape. Custom Stripe Grip Top --available. Choose from Glow in the Dark stripe or Red & Black stripe when ordering.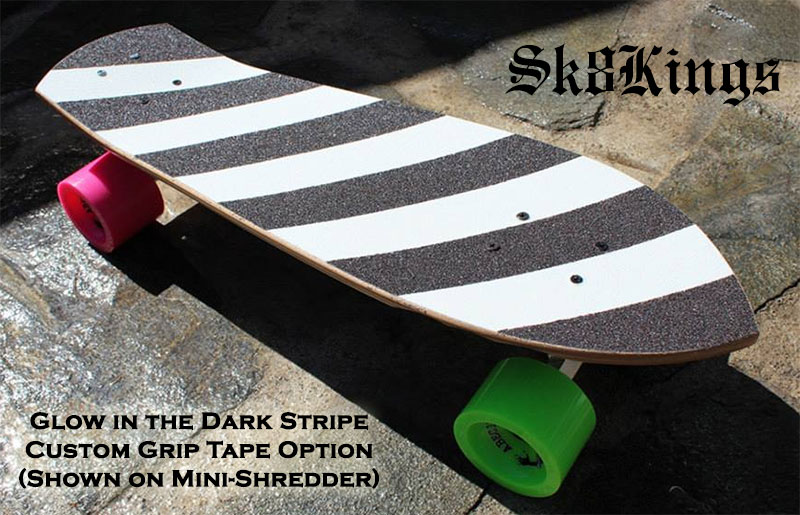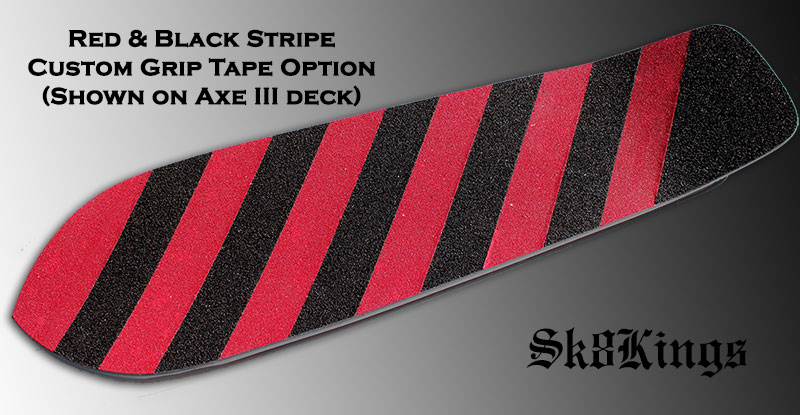 | | |
| --- | --- |
| | Crown Logo Tee Special Offer: Add a limited edition Yandall Yellow Crown Logo tee to your order at a special discount price. The Crown Logo was Chris' favorite and this run was made as a tribute to him. Specify size in the "Notes" section -- also available in tank style. You can substitute any logo tee depending on availability -- just indicate in notes. |
COMPLETES ALSO AVAILABLE: Order your Chris Yandall Legend Deck ready to ride out of the box - see option below. Setup notes from Chris Yandall: I like a lot of turn up front and stability in the back which is what my board off the sales shelf does. Any board that can at least do that rocks in my skogging world. I need room to place both feet on the board. Any more than that is extraneous!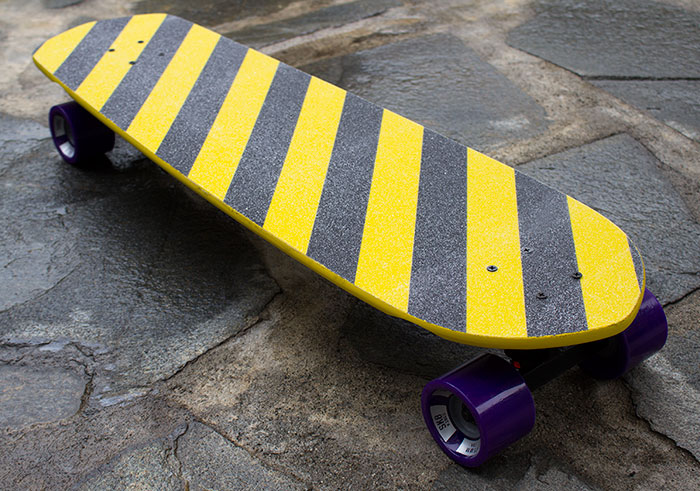 About Chris Yandall:

Born in November 1954, Chris Yandall first made his mark as a pro skater in the 1970's claiming a World Champion title in slalom, innovating signature moves like the Samoan Squat and pioneering gear innovations like the invention of the Rad Pad - the first angled wedge riser!

Never losing his stoke for skateboarding - Chris joined our
Sk8Kings Family in 2008 - and the release of his signature Skog model soon followed. A true yet humble skate legend who was always up for having fun on four wheels -- Chris left us too soon in April 2014.

Always in our hearts -- Chris Yandall -- Sk8Kings Salutes You!

Visit our Chris Yandall Profile Page for bio, pics and more.
Take a look at these videos for more on Skogging (skateboarding and jogging) the style innovated by Chris Yandall.
For International Shipping Rates inquire by e-mail: info@sk8kings.com Rates vary by country so please include your shipping address in e-mail.