Surf Rodz - SZ Truck Pair - 150, 176 or 200mm
SurfRodz SZ line of precision CNC-machined RKP trucks features a unique adjustable truck system - offering the capability of acheiving different truck widths with just one pair of trucks. Smooth turning and extremely stable with low ride height.
Choose from available size, color and baseplate degree truck kits - subject to mfg stock.

SZ TRUCK KIT INCLUDES -
(2) Base plates (both hole patterns)

(2) Hangers (150mm, 176mmm or 200mm size hanger)

(2) Kingpins and nuts

(4) 50 mm x 10mm axles (Note: 10mm size wheel bearings required)

(2) Pivot cups

(4) Precision 10mm x 10mm wheel spacers

(2) Allen Keys

BUSHINGS: Bushings are not included with the truck kits but are available as an add on option at a discounted price. Choose from Reflex or Venom when ordering and provide rider weight and intended usage (ie downhill stiff or carving med) for bushing durometer selection.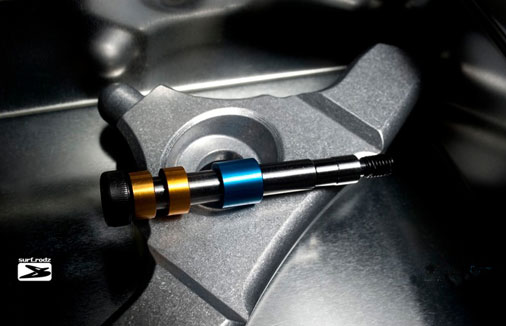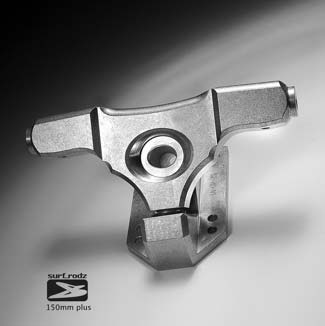 Customer Reviews
No Reviews Yet!