This profile page is now dedicated to honoring the memory of our dear friend and long time team rider - Chris Yandall.
Born in November 1954, Chris Yandall first made his mark as a pro skater in the 1970's claiming a World Champion title in slalom, innovating signature moves like the Samoan Squat and pioneering gear innovations like the invention of the Rad Pad - the first angled wedge riser!
Never losing his stoke for skateboarding - Chris joined our Sk8Kings Family in 2008 - and the release of his signature Skog model soon followed. A true yet humble skate legend who was always up for having fun on four wheels -- Chris left us too soon in April 2014. Always in our hearts -- Chris Yandall -- Sk8Kings Salutes You!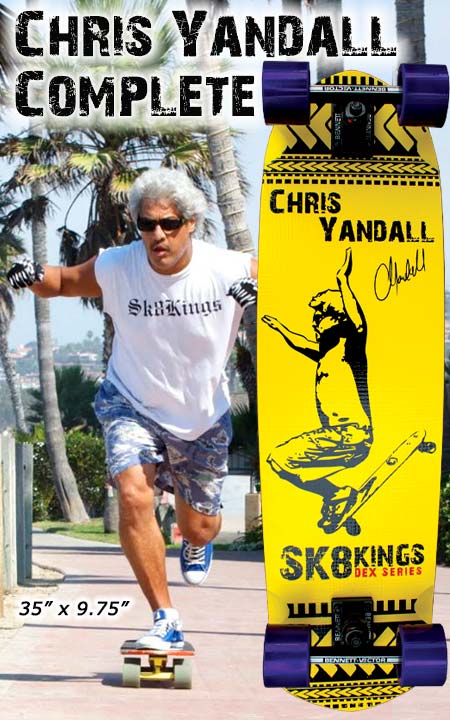 Chris Yandall Legend Decks and Completes Available for a limited time: Chris Yandall Decks and Chris Yandall Completes