CZ Truck - Slalom Racing Trucks
Available by pre-paid order only. Please inquire via email for current availability.
We are pleased to offer the CZ Truck through our Sk8Kings store. This highly adjustable precision CNC slalom truck offers some of the highest quality craftsmanship currently available. These cutting edge race trucks are manufactured in the Czech Republic and are currently available through Sk8Kings by pre-paid order. With the adjustable baseplate features - these trucks can be setup for both front and rear use.

The CZ Truck comes bushed with our Sk8Kings selected premium grade bushing combos to suit rider weight. Premium bushing stock includes Reflex, Riptide and/or Venom and includes beveling mod for spherical bearing fit.
CZ Truck Specs and Feature Highlights:

- Truck width: 90 - 106 mm
- Kingpin/pivot angle: 30 degrees
- Spherical bearings in hanger and baseplate
- Kingpin designed to allow hanger removal without removing the kingpin
- Axles designed with builtin spacers and true 8mm axle
- Baseplates designed with adjustable angle settings to fine-tune truck geometry
- Baseplates designed with sliding mount adjustments to create maximized wheelbase options
- Both axle and kingpin have same size thread pattern and accept same (8mm) lock nuts
- One diameter also applies to allen head screws used for truck sliding and angular adjustment.
- Finish/Color: choice is subject to manufacturer's current batch offering to be determined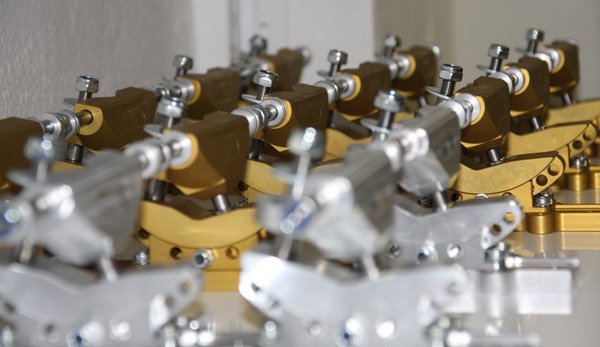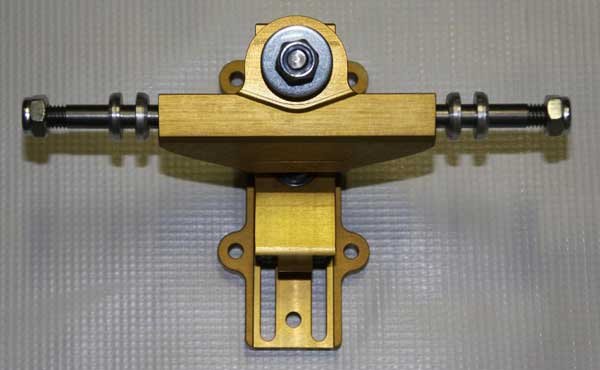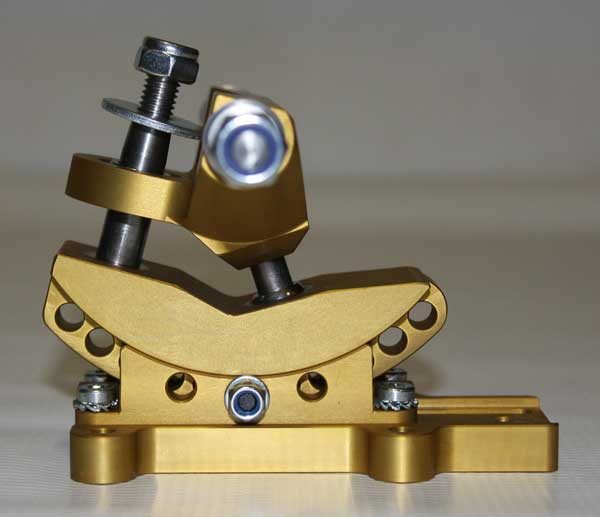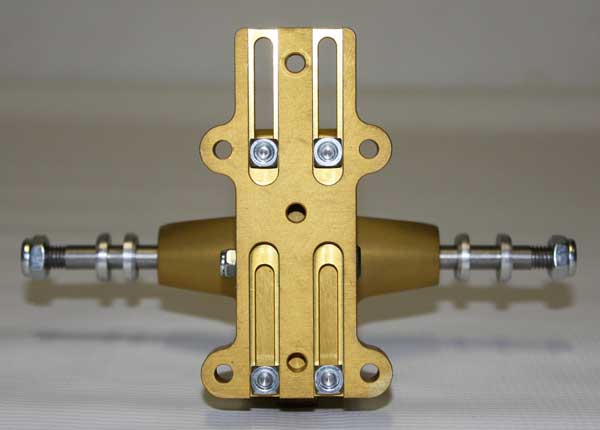 APPLIED MATERIAL DETAILS (courtesy CZ Trucks Mfg):
- Main material is peak aluminium alloy with great quality "DURAL EN AW 7075". This material is used by the defense industry and other production applications of highly stressed mechanic parts.
- Extreme stress also apply on broaches and axle shafts. In our case 42CrMoS4 and the magnitude of tension strength according to certification is 1046 MPa kingpin has 1174 MPa.
- Regarding to axel shaft bend, tension strength of material that we used is 1174 MPa. We used material which endurance exceeds theoretical breakdown point.
- Screws used in adjustable baseplate have bearing force of 6720 N.
- We used high strength anaerobic adhesive LOXEAL 83-05 to interlock screws, screw binds and axle shafts. It can stand extreme temperature, rust, vibrations, water, fluid, oil, carbohydrides and lots of other chemicals.
For International Shipping Rates inquire by e-mail: info@sk8kings.com Rates vary by country so please include your shipping address in e-mail.