SK8KINGS Tagger Street Complete -- 7.5" x 31" WB 14"
Our Tagger Street Completes come ready to ride out of the box. USA Made and budget-priced too. Limited batch pressed in Orange County of color veneers in a double kick/concave street mold. We finished them with Sk8Kings graffiti art so every one is different. Requests for favorite colors can be made in the notes section -- can't promise matching but will do our best according to availability.
COMPLETE FEATURES: The Tagger Street Deck, 129mm size trucks (Tracker, Attack, Bullet or similar brand depending on availability), Khiro & Tracker Hardware & Shock Pads, Mini-Logo Bearings, SK8KINGS Crown Jewel Wheels (55mm/98a), bearing spacers and black grip tape. King Plate Skid Plates are optional. Choose upgrade when adding to cart.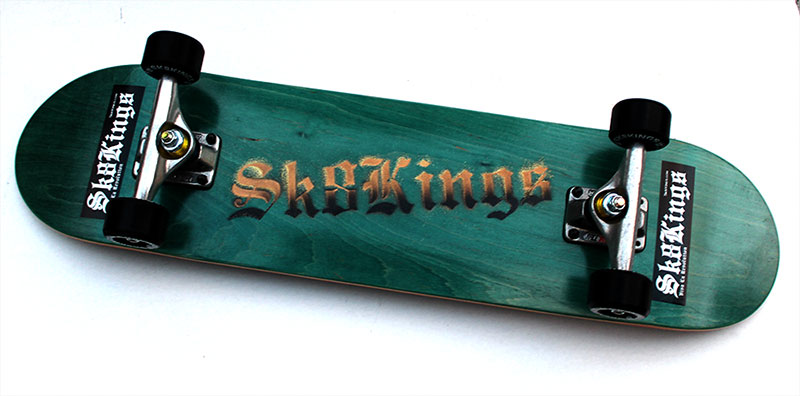 Deck Specs: Dimensions 7.5" x 31" WB 14" 7-ply hard rock maple pressed with assorted color veneers and tagged with hand-painted Sk8Kings graffiti art. Art and colors vary. Made right here in So Cal -- USA Proud.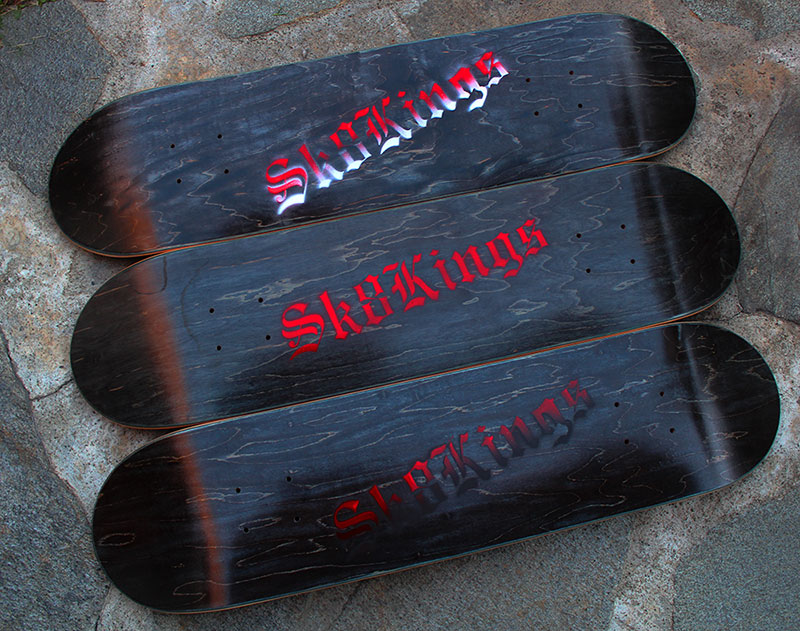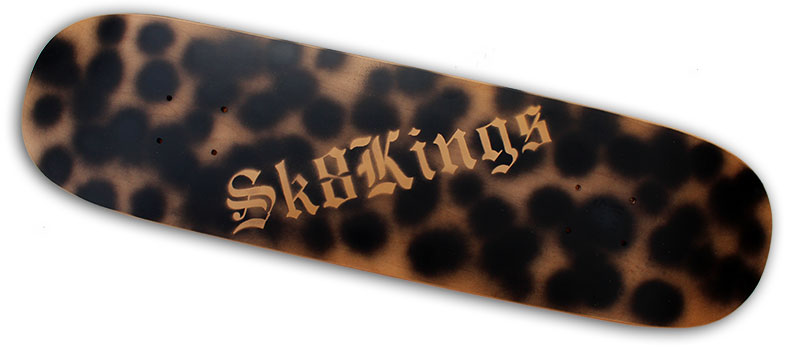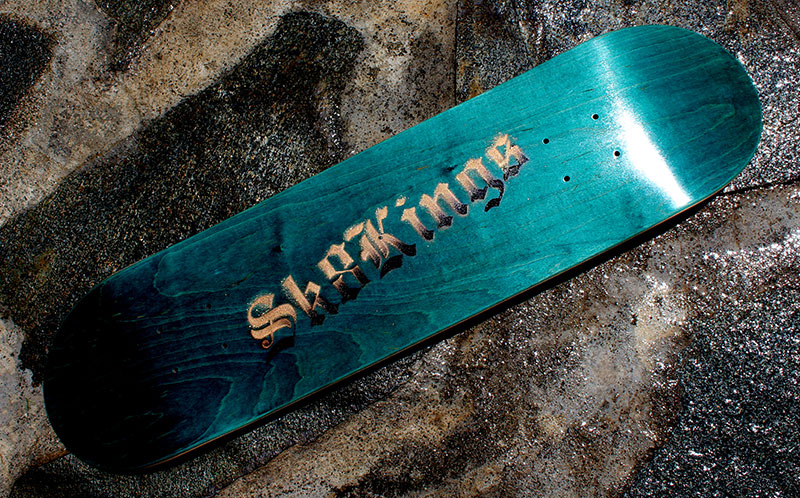 For International Shipping Rates inquire by e-mail: info@sk8kings.com Rates vary by country so please include your shipping address in e-mail.