Record Breakers - Steel 360 Spinning Wheels
Sorry - This item is temporarily sold out -- pre orders accepted to reserve for first delivery when fresh stock arrives.
World Champion Richy Carrasco has spent years perfecting the steel wheels that helped him to set his current Guinness World Record for continuous 360's on a skateboard . . . and now, he's made them available to the public. Precision-machined of carbon steel and zinc-plated for rust resistance -- these Record Breaker wheels are intended for the advanced rider looking to take those numbers to the next level. Oust Moc 9 Speed Bearings recommended for best performance.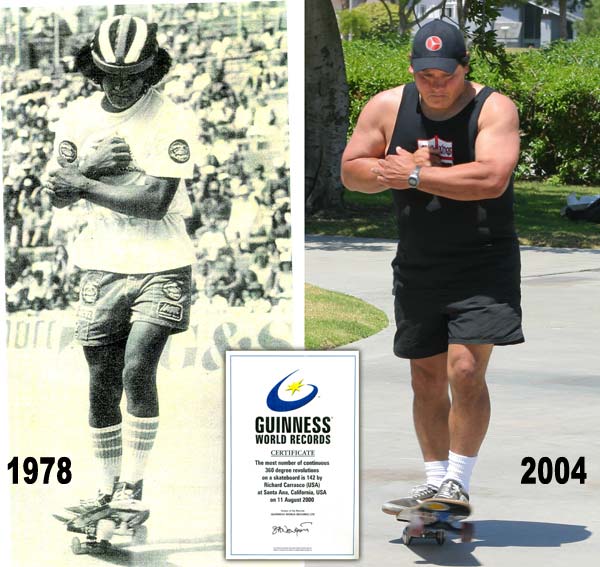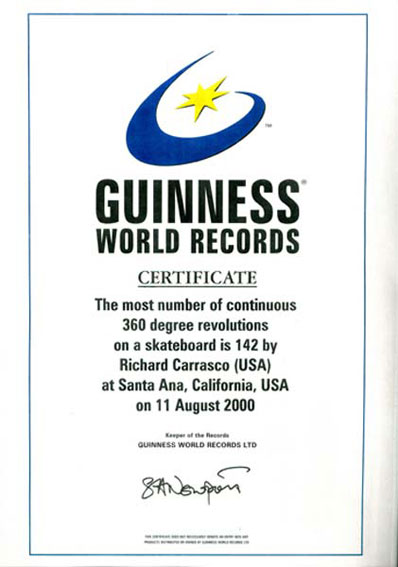 Set of two wheels comes with FREE collectable photo insert and stickers.
Sold separately or as part of the 360 King Record Breaker complete.
More Info: For tips on 360's -- visit our forum archive - 360 Spinning with Richy.
OPTIONAL UPGRADES: Bearings - Add a half-set (enough for two Record Breaker steels) of Oust bearings -- choose from Moc 5, Moc 7 or Moc 9 -- to this wheel order. Truck - Add one Tracker Midtrack 85mm truck to mount your Record Breaker wheels for optimal spinning capability. Lube -- Don't forget the Oust Met-ol Speed Lube! Choose ADD LUBE option above for the best lube money can buy!
For International Shipping Rates inquire by e-mail: info@sk8kings.com Rates vary by country so please include your shipping address in e-mail.